AMTECH Flux VS-213-A-TF
Regular price
$20.00 USD
Sale price
$16.00 USD
Unit price
per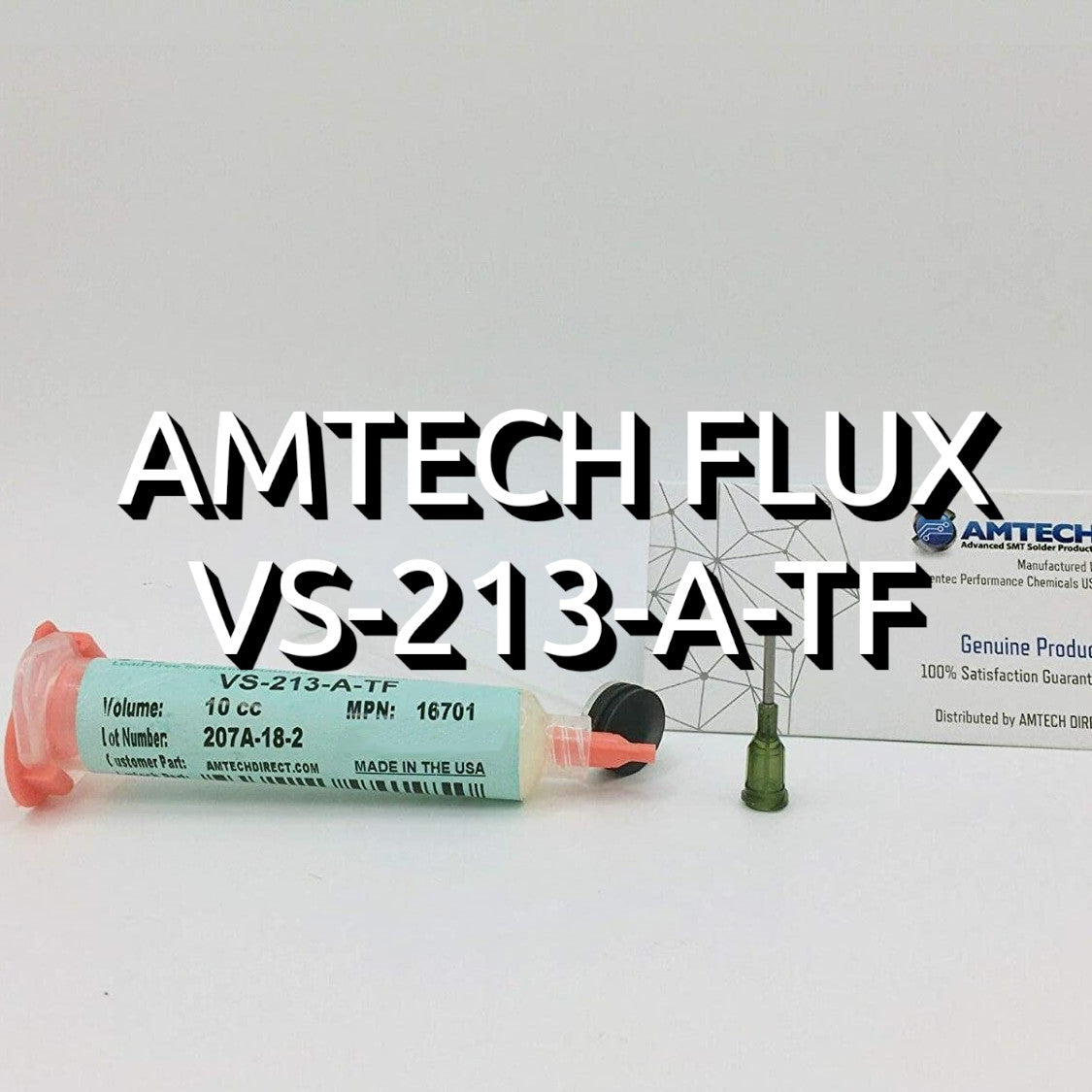 AMTECH VS-213-A-TF is a universal halogen-free tacky flux suitable for both lead-free and tin-lead applications. Formulated for syringe, stencil printing, and rework on all PCB surface finishes, can be used for BGA sphere attachment and reballing, also designed to work on all flip-chip bumping and chip-scale packaging sites.

The 10cc kit includes (1) 10cc syringe, (1) plunger, and (1) nozzle.
The 30cc kit includes (1) 30cc syringe, (1) plunger, and (1) nozzle.
VS-213A-TF is the most recent and the most up-to-date no-clean tacky flux formulation by AMTECH.
VS-213A-TF performs at par with bestselling no-clean ROL0 fluxes NC-559-ASM/V2, RMA-223 and SynTECH however it is uplifted with some highly desirable modern add-ons, missing from its grand counterparts – VS-213A-TF is REACH compliant, halogen-free, and universal – supports both leaded and lead-free alloys.
VS-213A-TF retains all greatly admired AMTECH's no-clean context – industrial wetting capabilities, optimal tack/viscosity, long-lasting performance, clear residue, easy cleaning, and signature AMTECH pine scent.