OpenTendo - Limited Edition Pink
Regular price
Sale price
$20.00 USD
Unit price
per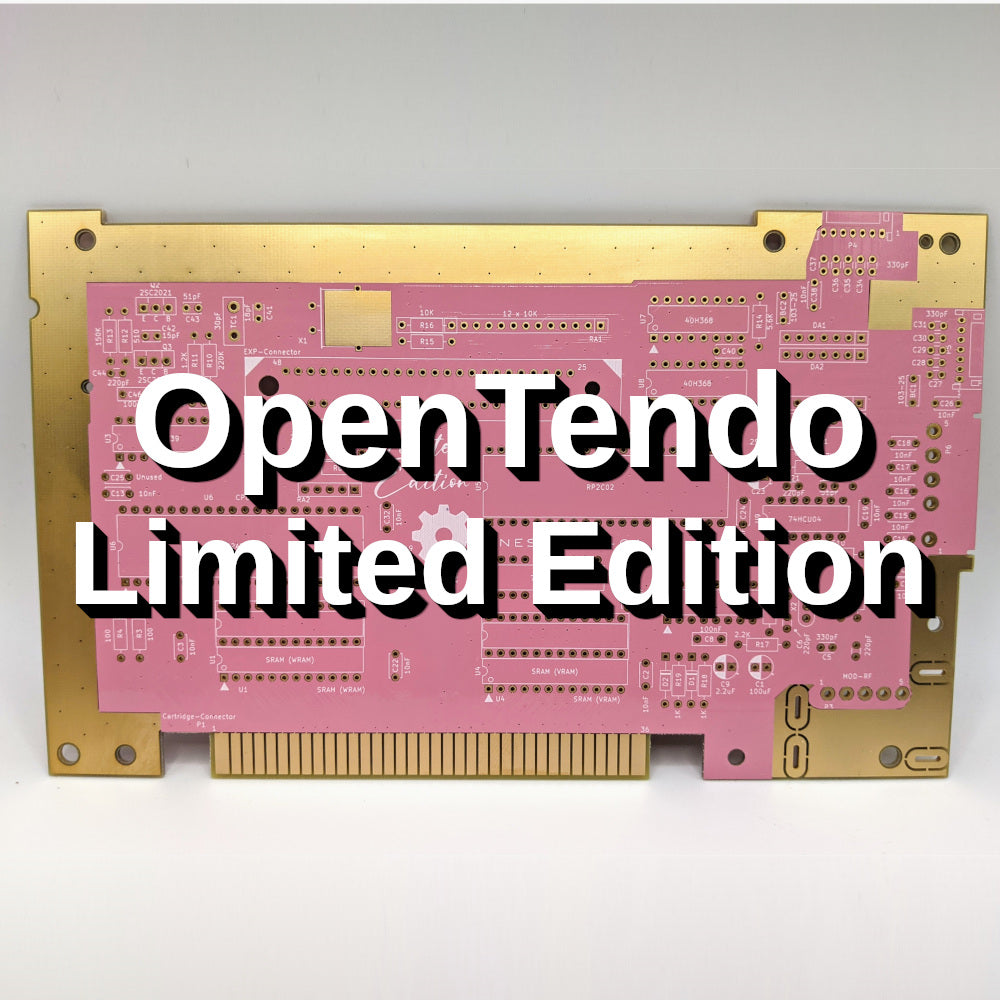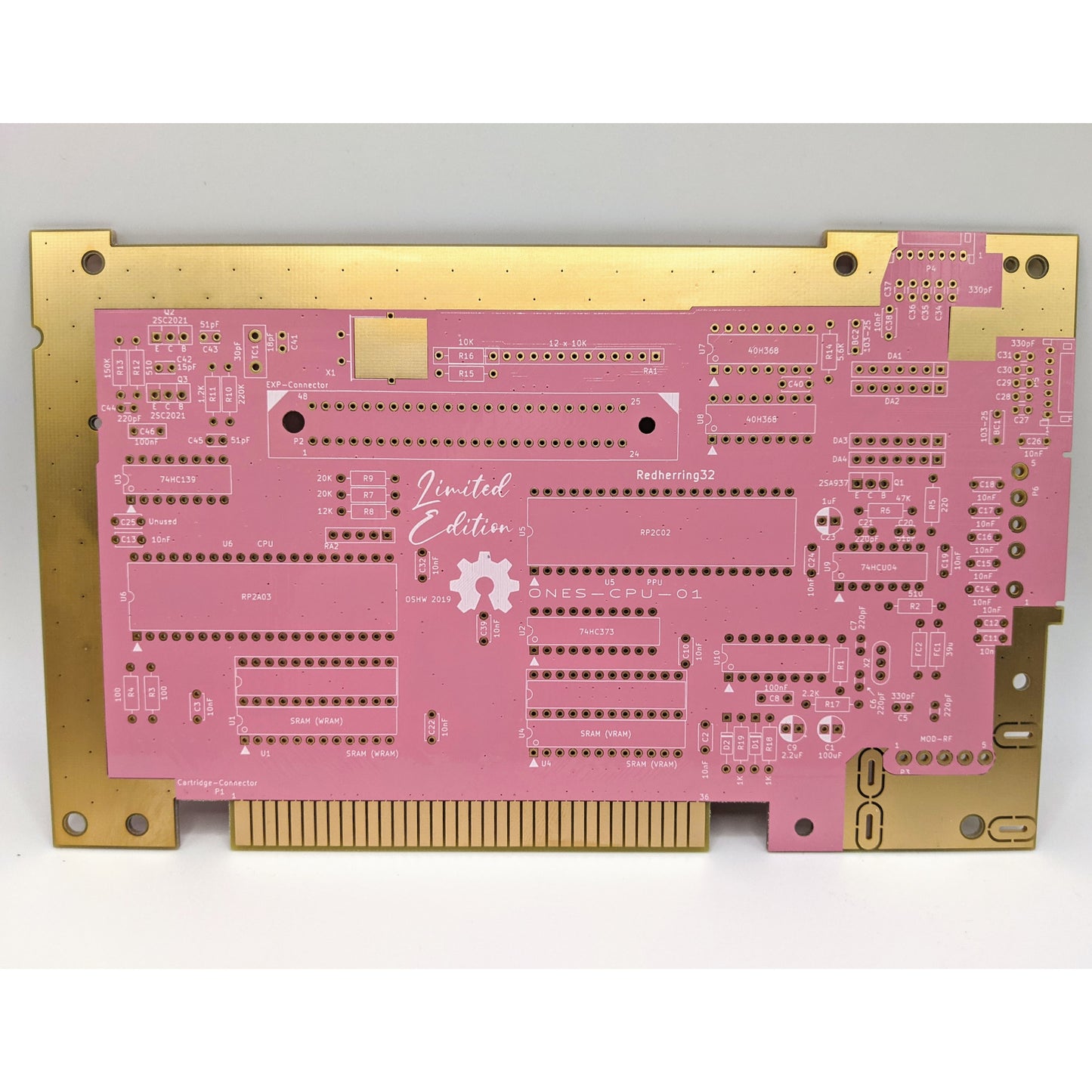 An Open-Source Hardware (OSHW) recreation of the original 1985 Front-Loading NES motherboard. This listing is for release V1.2 of ONES-CPU-01.
This PCB is 1.6mm thick with an ENIG finish.
Parts
Please be sure to see the release notes here. The Bill of Materials (BOM) can be found here.
Outside of the Bill of Materials, a few parts can't be purchased new. The below parts can be purchased from places like Aliexpress, eBay, or UTSource.
U5 PPU RP2C02 (harvested from original Famicom/NES or UA6528 (clone)
U6 CPU RP2A03 (harvested from original Famicom/NES or UA6527 (clone)
U10 CIC – The CIC can be harvested from the original front-loading NES or a Nullcic board can be used. (COMING SOON)
TC1 30pf Capacitor
RA2 6.8K 4 Resistor Network with common bus )
DA1, DA3 Diode Array – DAN601
DA2,DA4 Diode Array – UPA64H
Q1 – Transistor 2SA937
Q2, Q3 – Transistor 2SC2021
P6 – 5 pin Connector (harvested from original front-loading NES)